Endocrinology Practice Management Software
Practice management software from AdvancedMD is key to building a successful endocrinology clinic.
Easy scheduling for all endocrinology practices
We offer solutions tailored to the needs of independent endocrinology practitioners and small or medium group practices. We know your software needs are different from large hospital systems, and you should never have to compromise on price or features to get the practice management solutions you need.
AdvancedMD is the best scheduling software for all types of endocrinology practices. Our convenient views make it easy for your scheduling staff to find the next available appointment when scheduling new patients. Set up views for one provider at a single practice location, or multiple locations and multiple providers in your endocrinology group practice.
You can also schedule ongoing care for patients that need regular check-ups, including appointments that are more than one year out. Schedule repeat appointments with a single click, then make updates as needed to each individual appointment. In our patient portal you can also give patients the tools to schedule their own appointments online or through your website. Online scheduling is one of the most-requested services that patients are looking for from their providers.
Automated staff workflows
Automate more of the day-to-day activities of your staff with AdvancedMD practice management solutions. Our tools give your staff more time to focus on important patient care needs when they remove some of the busy work that is taking up staff time, such as:
Insurance verification:
Set up insurance verification to run automatically the day before scheduled appointments. This gives your staff enough time to follow up with patients if there is an error flagged by the system.
Appointment reminders:
Send patients a reminder about their upcoming appointment by email, text, or phone call based on patient preferences.
Check-in:
Let your patients check in electronically before they show up for an appointment. Send check-in documentation via email, and patients can quickly review all their personal and insurance information, update the most important data, and pay any outstanding balance.
Bill pay:
Send invoices to your patients by email or through the patient portal and let patients take care of their balances online so you won't need staff to take phone calls and process payments.
Telemedicine to expand access to care
Telemedicine is one of the most important innovations in recent years to expand access to care. Millions of patients and providers have experienced the benefits of telemedicine, and patients increasingly want this service from their specialists and primary care providers. Endocrinology clinics that want to offer this need to have an intuitive and secure software solution like AdvancedMD.
Our telemedicine software is fully HIPAA compliant, and hosted on the world's most secure platform at Amazon Web Services. The software is intuitive and easy to use for your providers, your staff, and your patients. There is no complicated software to download, and the entire module is integrated with your patient information and scheduling databases.
Telemedicine software can help you reach more patients, including those who have trouble getting into your clinic for in-person appointments. Rural patients, individuals with limited mobility, and anyone with a busy schedule who can't always make it in during regular business hours can now get the care they need. Endocrinology providers can also keep in touch with patients who have complex chronic conditions that require ongoing care in between in-person appointments with telemedicine.
Secure, cloud-based information sharing capabilities
Endocrinology providers often coordinate care with multiple other clinics and physicians. Securely connect and share important patient information with primary care providers, hospitalists, and other specialists with our APIs. We have APIs for the most common software systems, or we can help you build a custom API if you need to connect with a system that is unique to your practice or your area.
Fully scalable software system
Our practice management software is completely scalable to meet the needs of all types of endocrinology practices. The system includes modular solutions that you can build over time to create exactly the system you need. All of our software modules share information in a single database so you won't have to spend time uploading, downloading, or manually transferring data from one system to another when you build a complete practice management solution.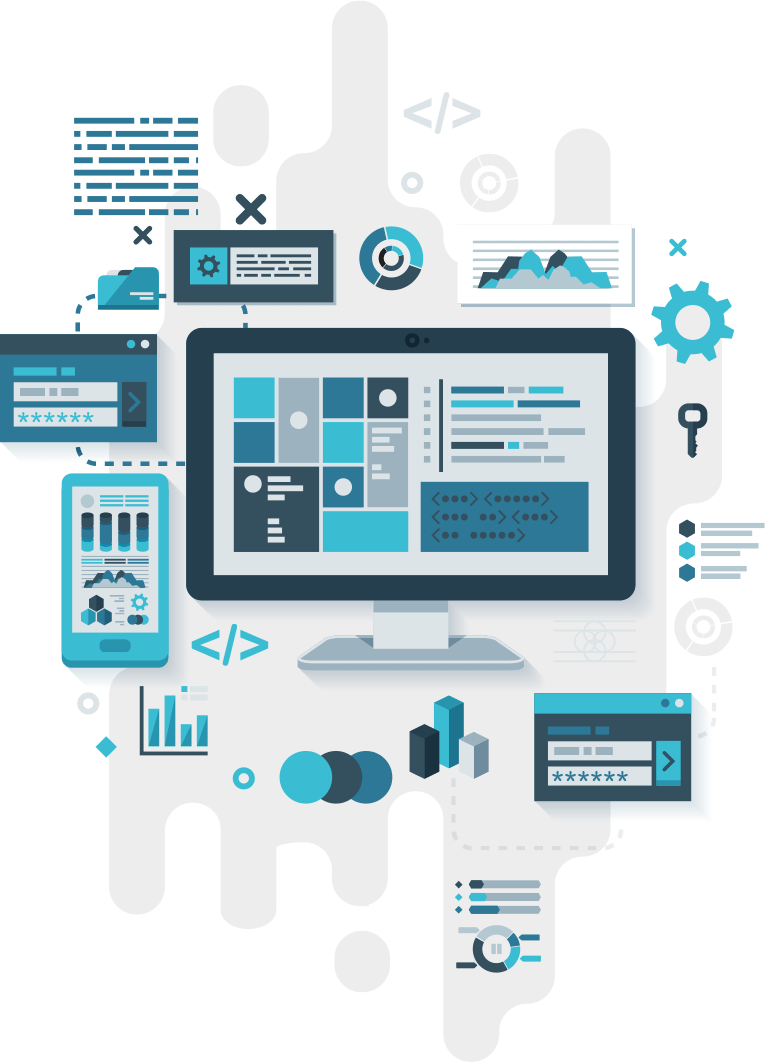 Innovative patient portal
A portal gives everyone the ability to stay in touch and manage a patient's health history, treatment plan, and ongoing care. With the AdvancedMD patient portal you get:
Secure messaging capabilities to connect patients and providers and allow them to communicate for simple things that don't require an in-person appointment
Medication refill requests online so patients can stay compliant with their medication, and providers can quickly approve and send refill requests to a preferred pharmacy
Patient education modules to help people understand complex diagnoses and manage chronic health conditions effectively.
24/7 supported SaaS solution
Get the advanced support of a full IT team with 24/7 customer service and tech support from the AdvancedMD team. We keep your system updated with the latest security and ensure that your system is ready to use. The cloud-based software is available from anywhere you have a device and an internet connection, including mobile access. There's no need to hire your own internal IT team, or maintain costly servers and perform frequent updates on your software system.
Discover the benefits of AdvancedMD software for endocrinology clinics
Contact AdvancedMD today to find out more about how our practice management solutions can improve your overall practice management, streamline your medical coding and billing services, and help you provide better endocrinology care. Schedule a personalized demo today.