AdvancedScheduling Feature:
Track your way to a more successful practice.
Patient tracking software that helps you drive performance: use key metrics to reduce bottlenecks & lessen wait times.
The patient tracking system that does more than just track.
AdvancedRooming helps identify & eliminate front office inefficiencies so you can drive total practice performance.
Patient Tracking
At-a-glance real-time updates of patient locations & statuses help you reduce wait times, treat patients faster & better utilize each room in your practice.
Wait Notifications
Alerts are sent to your staff when patients reach benchmark waiting times. You simply define the benchmark alert criteria & the system does the rest.
Activity Metrics
Review patient tracking metrics for check-in, wait & rooming times to identify & eliminate any front or back office bottlenecks & improve workflows.
Peak Time Metrics
Don't sacrifice patient experience on busy days. Accurate visit timelines & peak appointment tracking help ensure staff availability when you need them the most.
Use AdvancedRooming to get rave reviews from patients & staff.
Track your way to better office visits for everyone involved: patient waits become shorter & staff tasks become easier.
Five-star practice performance.
Say goodbye to the roadblocks & bottlenecks. AdvancedRooming is the patient tracking system that helps you streamline processes & improve resource utilization. Wait notification features, peak time metrics & room status updates help you treat patients faster & distribute your staff where they're needed most. The result is a smoother office visit experience for patients & staff, from start to finish.
Top-notch performance starts here.
AdvancedRooming is just one performance-driving feature of our AdvancedBilling software. AdvancedBilling also offers reporting, benchmarking, claims scrubbing & other tools designed to eliminate inefficiencies so you see better performance, more reimbursements & a higher profit margin.
And if you really want to turn your practice into a powerhouse, you need the AdvancedMD cloud suite. It's the only all-in-one software platform that integrates AdvancedBilling with our clinical & patient experience tools. Which means you can run your entire practice from a single, seamless system.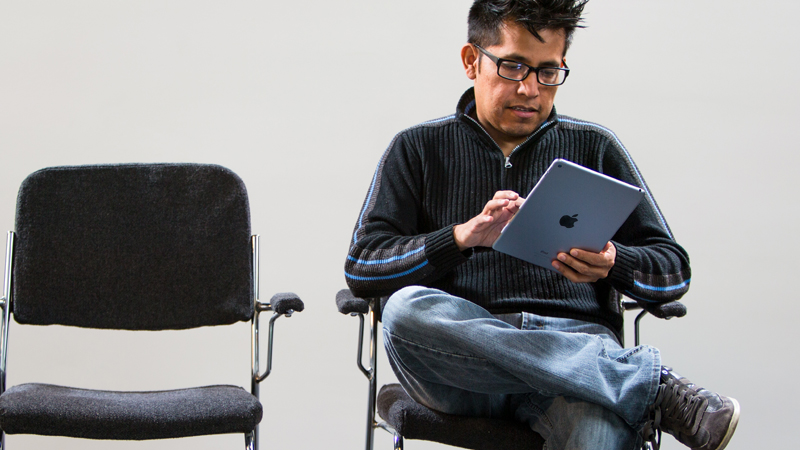 Learn how to enhance your practice from top to bottom.
Free ebooks, webinars & product videos with tips for optimizing your practice.
Integrations Marketplace
Get cloud apps & services that extend the power of your AdvancedMD software suite & help you create a unified technology ecosystem that meets the unique needs of your practice.
Request a live demo.
Complete the form below to sign up for a live demo of AdvancedRooming.