Hassle-free technology enjoyed by 600+ independent medical billing companies.
Explore medical billing software features.
Don't let technology hold your company back. Our cloud-based medical billing software offers an integrated clearinghouse, centralized billing, 1st-rate reporting & countless features to support all your clients.
Our central billing office feature allows your medical billing service to improve billing operations for each provider, practice & location with unprecedented control & security.
Learn more ›
No more uploading claims & downloading remittances. Save time & hassle with our integrated clearinghouse for flawless, all-in-one data exchange.
Learn more ›
Our reporting software provides you with timely, meaningful financial analytics & customized medical billing reports that help you maximize financial performance.
Learn more ›
Cloud Platform
Cloud-based software offers you guaranteed uptime & military-grade encryption. A reliable infrastructure & data backups keep your business secure.
EMR/EHR Integration
Our billing platform with integrated AdvancedEHR software & automatic charge capture supports your clients with a single, seamless technology platform. No data comparisons needed.
Sales Support
We help you grow. Attract new clients by leveraging our comprehensive marketing library of resources & partner with us to offer live product demos.
Learn how the AdvancedBiller program can drive growth.
Affordable cost models, hassle-free technology & expert-level support help you eliminate the gripes & focus on profitability for you & your clients.
Top-notch technology that doesn't cost you a fortune.
Don't spend more than you can afford. Being part of our AdvancedBiller community means you get a cost-effective cloud subscription service that doesn't require capital expenditures or new equipment. Say goodbye to expensive software licenses, servers & hardware upgrades – all you & your clients need to get started is an internet connection. You can set a pace that fits your budget, then affordably grow as you add new clients.
Tools designed to make yourtime crunches disappear.
Your workday just got shorter. Our medical billing software is designed to streamline processes & automate manual tasks so you can save time, identify problems faster & increase transactions per hour. Our billing tools help you filter, sort & prioritize A/R collections or locate claims across your entire client base. You can also set up automatic centralized reports & end-of-day closing processes.
A team of support experts that have your success as their primary objective.
When you choose to put your clients on our platform you're not just an AdvancedBiller – you're also gaining a partnership you can depend on. You can work with your dedicated key accounts team to process orders, resolve issues or get help with onboarding new clients. You also benefit from exclusive pricing & discounts for implementation services, as well as a free library of guides, product sheets & other marketing materials.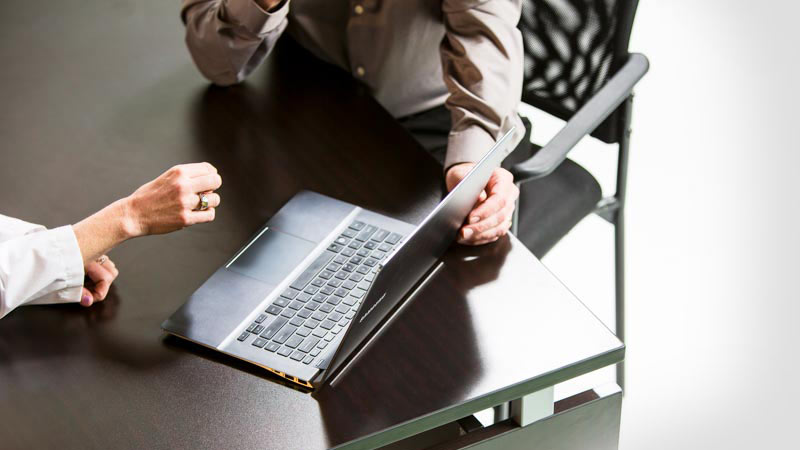 "
The right billing service with the right technology will feel like it's in-house. In the first month, revenue doubled. Four years later, it has more than tripled—all without increasing physician workload. The doc's hard-earned revenue was padding the insurance company's pockets.
– Certified Healthcare Network
"We chose AdvancedMD as our partner to get all the revenue our physicians deserved. AdvancedInsight helps us easily identify lost revenue missed by prior, less tech-savvy billers."
Mary Oundjian
Certified Healthcare Network
Request a live demo
Complete the form below to sign up for a live demo of AdvancedBiller.