Primary Care Software
EHR, practice management, and patient engagement medical office software to keep your family medicine clinic running efficiently.
360-degree medical office software to keep your family medicine clinic running efficiently.
Family medicine is one of the most critical parts of the care continuum, and practitioners who run these clinics need to have the right software to operate efficiently and effectively. You provide comprehensive care to your patients, focusing on the whole patient and coordinating with multiple specialists to provide the right care in the right place at the right time.
Advancements in medical office technologies are providing practices with better management of clinical, business and patient interactions. As these solutions become more accessible and affordable, they also create new levels of complexity for practice administrators and IT personnel as they struggle integrating siloed data across disparate systems.
AdvancedMD simplifies the data complexity conundrum with a single unified cloud platform that gives you immediate access to all your patient information anywhere and anytime you need it. AdvancedMD offers a smooth workflow that is informed by experts in patient care. Instead of working with disconnected software that just adds stress to your day, our smooth workflows and intuitive design make it easy to manage your day-to-day operations while still keeping your focus where it belongs—on your patients.
An Intuitive & Simple Family Medicine Practice Management Software
Practice management software for family medicine doctors should make it easier to care for your patients, and not be a hassle that adds more paperwork to your daily tasks. AdvancedMD is designed with practitioners in mind, so our software can streamline your practice and help you spend more time with patients and less time hassling with your computer.
All your patient information, all in one place
With AdvancedMD, all your patient information is in one place, so you never have to worry about errors in data transmission or manual data entry, or hassle with downloading and uploading information from one system to another.
This improves patient care and safety by ensuring that the right information is always available to providers and staff. It also helps you coordinate all your patient's care within your practice and with other specialists as needed. You get an accurate medical history and information about medications, allergies, recent results, and more without switching software programs, clicking through multiple windows or requiring multiple logins.
Staff can easily access information about patient insurance, copayments, out-of-pocket expenses so they can collect the right amount at the time of service. Patients can also view their balance during check-in and take care of outstanding balances at the time of their appointment to speed up payment and reduce your payment collection costs.
Advanced reporting & data analytics
Reporting and analytics can give your family medicine clinic the insights you need to measure, manage, and improve your financial performance. AdvancedMD makes it easy to see how well your practice is performing and find areas for improvement. Quickly generate reports from the practice management platform to review with your team.
Seamless data transfer from start to finish
Disjointed practice management software can hinder your ability to provide patient care. Disparate systems require a lot of manual data entry or multiple APIs to connect and transfer essential health information. With AdvancedMD you can build a software system that matches up with the patient journey from start to finish: scheduling, intake, EHR, patient communication, billing and coding, payment collections, financial management, data analytics and reporting.
Simplified Billing & Coding for Your Staff
Family practice management coding and billing are more complex than ever, but providers must be able to accurately and appropriately code to the highest level of specificity to get reimbursed for the work you do. Simplify your family practice billing and coding processes, reduce the workload for your billing office, and shorten your days in A/R with AdvancedMD.
We'll take care of keeping the software updated with all the latest coding updates so your staff can focus on getting charges entered quickly and sending them to insurance carriers or patients for payment. You can set up workflows for billing based on individual insurance carrier preferences and requirements to avoid mistakes that delay payment.
We also have tools that double-check claims before submission to flag common errors that result in denied or rejected claims. If your practice struggles with claims denials, our tools can instantly increase your accepted claims rates, dramatically improving revenue collection without adding new staff or incurring additional costs.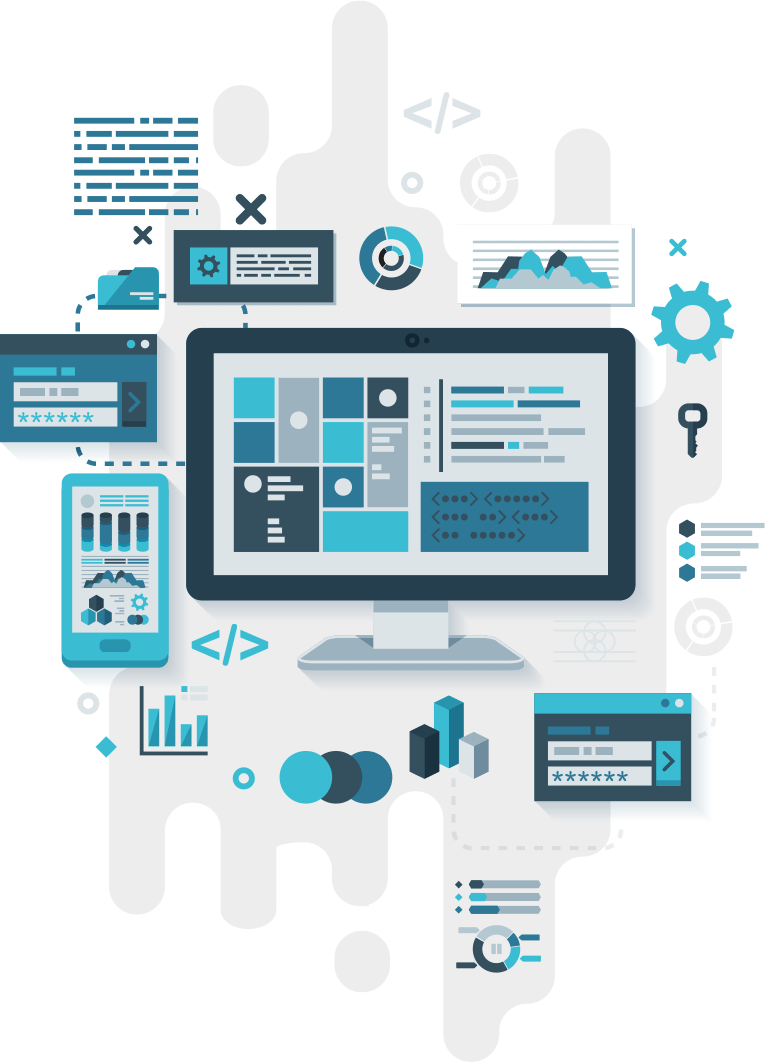 A Better Patient Experience
In addition to a better clinical experience for your staff and providers, AdvancedMD elevates the patient experience. Patients expect medical practices to offer simple and effective technology. Our software allows you to build a modular solution with the patient engagement tools that make sense based on your practice.
Communicate with patients and let them keep track of their own health needs with our easy-to-use patient portals. Communicate instantly with patients with messaging, remind them of upcoming appointments and recommended screenings, and provide all their medical records, including immunization records and lab results, so they can easily access it when they need it.
Speed up appointments, reduce wait times, and eliminate data entry by allowing patients to fill out and review intake forms and consent forms online. Automatically send forms via email as soon as a patient appointment is scheduled. Send automated reminders prior to an appointment if a patient has not yet filled them out prior to their arrival in your clinic.
Reduce phone call volume by allowing patients to schedule their own appointments whenever and wherever they are with an online scheduling tool. Create templates in the software based on specific appointment types, including basic office visits, first-time visits, annual physicals or annual wellness visits, and more.
Reduce the number of no-shows and late appointments, and help patients keep their appointment times with automated reminders. Set them up to go by email, text message, phone call, or a combination of multiple options based on the patient's preferences.