AdvancedBilling, AdvancedRCM & AdvancedBiller Feature:

Achieve visibility of your finances.
Our standard reporting suite provides the medical billing reporting tools you need to better understand your practice's financial performance.
Get the whole picture with AdvancedMD Report Center.
More than 150 standard & nearly 500 custom financial reports designed by medical & accounting professionals help you measure & optimize your practice income.
Dynamic Dashboard
Customize your medical billing reports with drag & drop organization. Easier reporting improves productivity.
Favorites List
Access key reports quickly: simply click a star icon on the report list to add that report to your favorites list.
Recommended Reports
Review our dashboard of recommended reports, complete with descriptions from the experts at AdvancedMD.
Recently Run Log
Reports you frequently run are now even more accessible. See your previous 12 reports in your recently-run log.
Easily Search for Reports
All-new search bar lets you quickly find any report you need. Start typing a report name & options appear immediately.
Report Generator
Build any report with custom parameters (date range, etc.) through the report generator's dialog box.
Look forward to number crunching.
We make reporting fun (as much as can be expected).
Understand the business side of your practice.
Our Report Center provides the key performance indicators around collections, accounts receivable, productivity, patient demographics, scheduling, cancellations & no-shows. The user interface is clean, intuitive & simple. With fast report response time, quick access to your favorite reports & the ability to download reports to Excel, look forward to a whole new experience with your medical billing reports.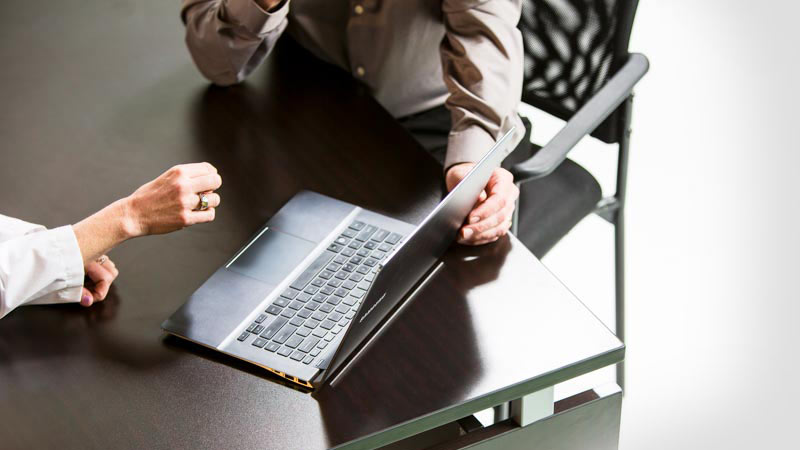 Top-notch tech for private practice.
The Report Center is part of AdvancedBilling, the best medical billing software on the market.
AdvancedBilling is part of the AdvancedMD cloud suite, the only all-in-one software platform that combines our medical billing, clinical & patient experience systems. Run every aspect of your practice on one powerful, customizable platform.
Streamline your practice while still keeping it patient-focused.
Free ebooks, webinars & product videos with tips to help you optimize your private practice.
Integrations Marketplace
Get cloud apps & services that extend the power of your AdvancedMD software suite & help you create a unified technology ecosystem that meets the unique needs of your practice.
Request a live demo.
Complete the form below to sign up for a live demo of all AdvancedBilling features.