The most complete medical office software suite for private practices.
One unified suite, one database, one login. EHR, billing & patient experience tools to elevate your practice.
The unparalleled choice for total practice performance.
Go ahead: Grow your practice. Treat more patients. Chart your way. Work on the go.Measure & benchmark your revenue.
Chart your way to freedom. Ditch that old paper routine for a customizable, interoperable charting system.
You're a doctor, not an accountant. Use the billing system designed to help you work less & profit more.
Your practice is nothing without patients. Keep them happy with tools that increase engagement & convenience.
Explore our medical office software suite features.
Let AdvancedMD do the work for you. This all-in-one patient-centric suite boosts practice efficiency, revenue & retention while you focus on treating patients.
Take your practice higher: AdvancedMD cloud suite.
With the AdvancedMD medical office software suite, your entire practice works in harmony.
Cloud-based billing brings you sky-high revenue.
Say goodbye to double data entry – our seamless integration helps charges pass automatically from AdvancedEHR to AdvancedBilling. Automated ICD-10 updates & claims scrubbing provide an almost-100% first-pass claim acceptance rate, so you see more reimbursements faster. Oh, did we mention the fully integrated clearinghouse that shaves hours of work off your day? AdvancedCloud really is the most complete medical office software suite.
Lighten the workload with customizable clinical tools.
Chart online with AdvancedEHR. Customizable documentation options & meaningful population health management tools help you improve workflows & continuity of care. Data discrepancies & comparisons across systems are eliminated when your whole team works within a single database. And because you're cloud-hosted, you have untethered access to your practice from anywhere, anytime. Now that's freedom.
Technology that heightens the patient experience.
AdvancedPatient is proof that technology doesn't have to be impersonal. An online patient portal improves communication & telemedicine features offer convenient treatment solutions for housebound or elderly patients. Time-saving tools like online bill pay, check-in kiosk & patient tracking help patients spend less time waiting & more time being seen by you. The result? A better patient experience.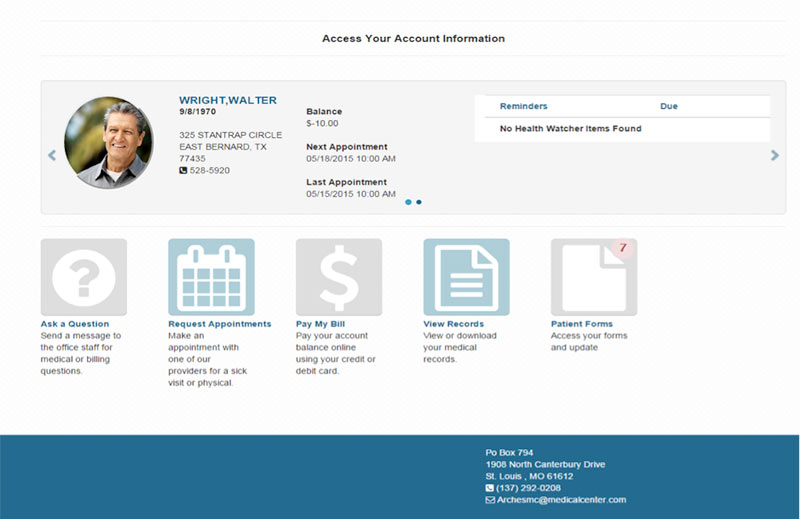 Learn how to elevate your entire practice.
Check out our resource library to get helpful tips to take your practice to the next level.
Integrations Marketplace
Get cloud apps & services to extend the power of your AdvancedMD software suite and to help you create a unified technology ecosystem that meets the unique needs of your practice.
Request live demo
Complete the form to sign up for a live demo of AdvancedMD medical office software suite.