Behavioral Health Practice Software
Offering behavioral health clinics the best practice management and EHR software to meet your unique needs.
Practice management software specifically designed for behavioral health clinics
With our software designed to meet the needs of all independent behavioral health clinics, we can help you meet your ongoing practice needs. Our cloud-based SaaS platform makes it easy to access your practice management data from anywhere, and always have the most updated software available. Behavioral health practitioners have unique needs when it comes to managing patient health information and running a clinical practice. Our software includes all the features to streamline your practice workflows and improve patient experiences.
EHR/EMR software for the unique needs of behavioral health practices
Behavioral health providers are essential to help patients manage their mental health. With increasing focus put on the benefits of mental health care, combined with a shortage of qualified providers, practices must find ways to continue providing exceptional care while streamlining clinical workflows and seeing more patients. The EHR tools from AdvancedMD make it easier to manage your busy patient workloads with all the features your providers and staff need.
Customizable behavioral health workflows
Create customized workflows within your EHR to streamline every patient encounter and improve patient and provider experiences. Choose from predesigned templates for the most common behavioral health conditions, or create your own with the help of our exceptional support team.
Track and manage patient care
Mental health care requires long-term care plans and careful monitoring over time. Our EHR and EMR software for behavioral health helps you create and manage care plans for all types of mental health issues, including depression, anxiety, PTSD, eating disorders, addiction, and more.
Clinical decision support
Our leading-edge tools have what you need to get clinical decision support and help patients make the most of their behavioral health care. AdvancedMD uses artificial intelligence, natural language processing, and other advanced technologies to support providers and staff in every aspect of mental health care.
Extensive care coordination
Coordinating care among providers is an essential part of behavioral health practices. Many behavioral health providers must work closely with primary care providers and other specialists to get patients the right care at the right time. Easily download and share information with your care partners and patients with seamless integrations and advanced APIs.
Digital tools for all aspects of care
AdvancedMD is the best EHR software for behavioral health practices that want to move away from paper-based charts and care to a digital clinic. With tools like ePrescribing, patient portals, electronic referrals, and more, you can eliminate paper and other archaic communication tools from your practice entirely.
Compliance tools to reduce errors
Maintain compliance with state and local prescribing laws using our ePrescribe tools and simple digital controlled substance database checks. Our EHR is also ONC-ATCB certified to show that you are providing outcomes-focused mental health treatment and meet regulatory requirements.
Accurate and fast medical billing and coding for your behavioral health practice
Efficient medical coding and billing is at the heart of any successful behavioral health practice. AdvancedMD offers the best software tools to support coding and billing in small-to-medium size group practices, and independent behavioral health practices with just a single provider. Our extensive experience in medical coding and billing for mental health clinics helps you make the most of reimbursements so you can stay focused on providing the best possible care to your patients.
Streamline coding and billing
Help your medical coding and billing staff move claims out the door with tools from AdvancedMD that streamline the entire process. Search features minimize the number of ICD-10 codes staff have to sort through, and they can choose from most-used or last-used codes to bill for your most common procedures and interactions.
Send claims instantly
Instantly transmit claims when they are ready to go with our online claims submission process. Every claim is checked for accuracy against millions of common errors, and potential concerns are flagged so your staff can quickly address them and get clean claims out the door.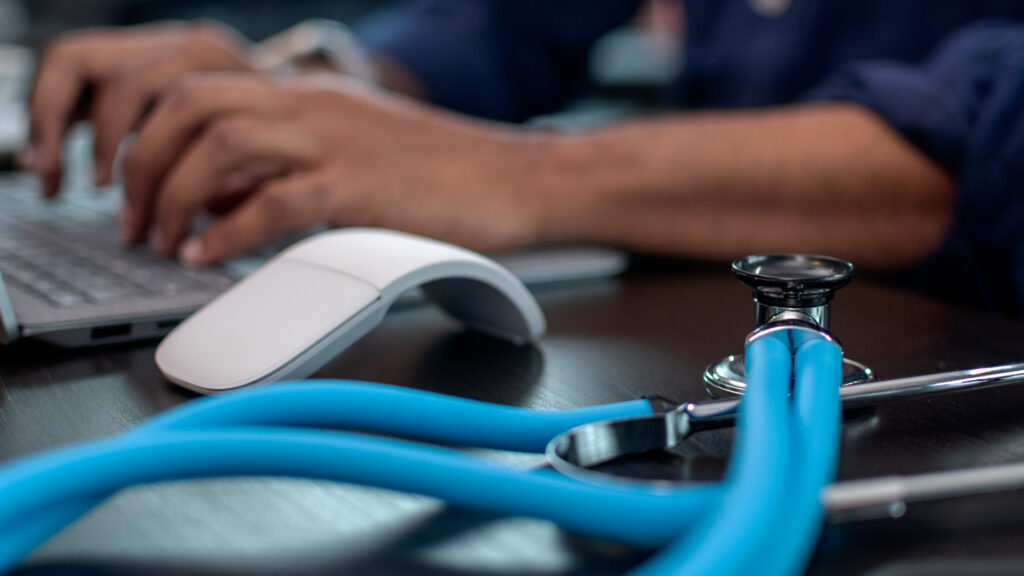 Get paid faster
Claims scrubbing services ensure that you aren't sending out claims that contain minor errors that lead to denials and rejections. Those minor errors create significant work on the back end and delay payment. Get paid faster with cleaner claims that go out immediately to payers or self-pay patients.
Continually updated medical coding software
Stay on top of all the latest coding and billing changes with our automated updates. Our expert team of coding professionals maintains the most accurate database of ICD-10 codes and pushes them out to your cloud-based software whenever there is a change.
Invoicing and online bill pay
Use our convenient online invoicing and bill pay services to send outstanding invoices to patients with a balance due. Make it easy for them to pay online or set up payment plans through our online bill pay portal.
Create and send reports
Keep everyone on your team updated on your financial health with automated reports. Customize reports based on your specific needs, and set them up to automatically send to the inboxes of your key stakeholders at regular intervals.
Patient engagement & patient satisfaction to exceed everyone's expectations
Patients play an important role in their behavioral health treatment. Keeping patients and providers engaged and in communication helps everyone stay on the same page working toward healthy outcomes.
Leading patient portal capabilities
Connect with your patients before and after appointments with our leading patient portal technology. Patients have more control over their medical information and can take an active part in their care. Providers and staff can eliminate time-consuming tasks like answering phone calls and faxing medication refill requests, freeing up more time for your patients.
Fully digitized experience from start to finish
In a world where everyone can get almost anything they need through an app or the click of a button, AdvancedMD makes it easier for providers to meet patients' behavioral health needs. Our software helps you enter the digital age with tools like automated appointment reminders, electronic check-in, online messaging and medication refills, and more. All your patients' information is securely hosted on Amazon Web Services (AWS) to ensure patient privacy and enhance protection.
Secure & convenient teletherapy options
Meet your patients where they are and still provide the behavioral health services they need using our telemedicine platform. Teletherapy offers a better way to reach patients who cannot come for in-person behavioral health visits regularly, but who need ongoing care. Our software is fully HIPAA compliant, and simple to use for patients and providers.