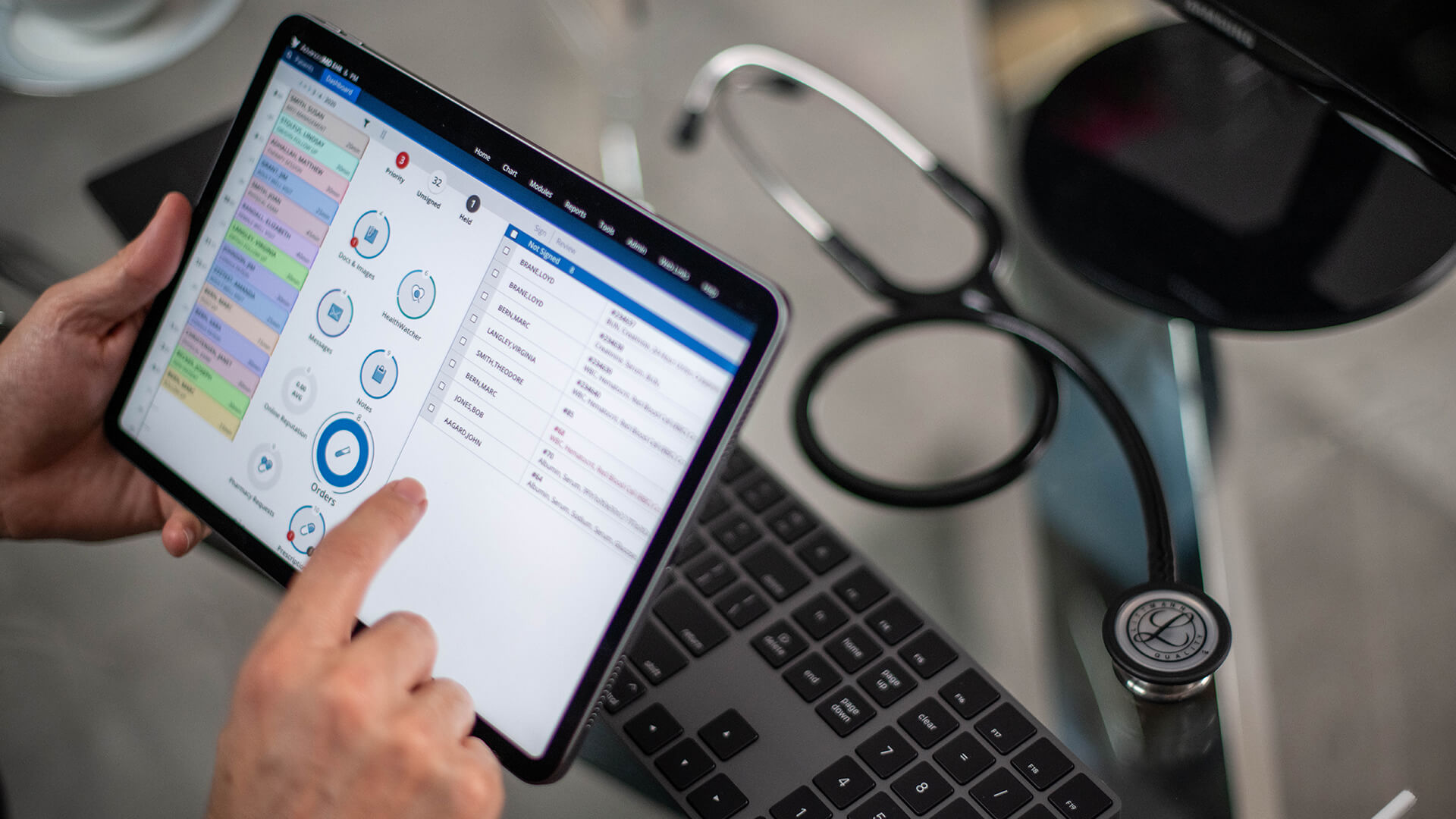 Industry studies indicate that physicians spend an average of 11-14 hours per week on administrative tasks. The documentation burden on U.S. physicians is at an all-time high. Another Mayo Clinic study found a similar disturbingly high incidence of physician burnout: 54% of doctors reported experiencing at least one symptom of burnout from the Maslach Burnout Inventory, a validated tool for measuring burnout. As we speak, the technology tools are helping physician practices on multiple fronts—be it documentation and EHR adoption, patient engagement software, RCM solutions or smart speech-to-text technologies, to capture patient encounters and complete charts faster.
We believe that the information gathered by providers in a patient encounter is where it all starts. And, it is one of the key elements of superior patient care—no matter what. The workflow and associated technologies with capturing patient encounter have continually evolved in the last twenty years. Today, many EMRs and EHRs offer an integrated solution with speech-to-text (that in theory is supposed to work 100% of the time). Many practices use Dragon tools to capture patient encounters and some use on-site scribes as well. The goal here is to save physician time and ensure medical documentation is complete and accurate.
The bottom line: improving patient encounter technologies can not only help providers save time, but will go a long way in delivering better patient care. A smartphone-based voice capture solution integrated with AdvancedMD EHR can be the most cost-effective and efficient tool for busy providers. Providers can talk very fast. Their goal remains to see more patients and provide a detailed encounter to the EHR for better patient care.
A smartphone-based dictating app can achieve this quite easily. And an interface with AdvancedMD EHR ensures, specific sections of a report land into the EHR seamlessly—further reducing dictation time for the providers. Typical studies indicate using a smart phone app that is integrated with an EHR, saves providers' time and a physician can see 30% patients more on any given day. And, she can dictate anywhere, home, office or in her car!
No need to dictate patient medical information – Saves Time
Dictate only sections that need to populate in AdvancedMD EHR – Saves Time
Track pending and completed dictations easily – Saves Time
Is your practice dealing with physician burnout? Contact our dictation partner MedOfficePro to see how your physician can complete their charts in half the time.