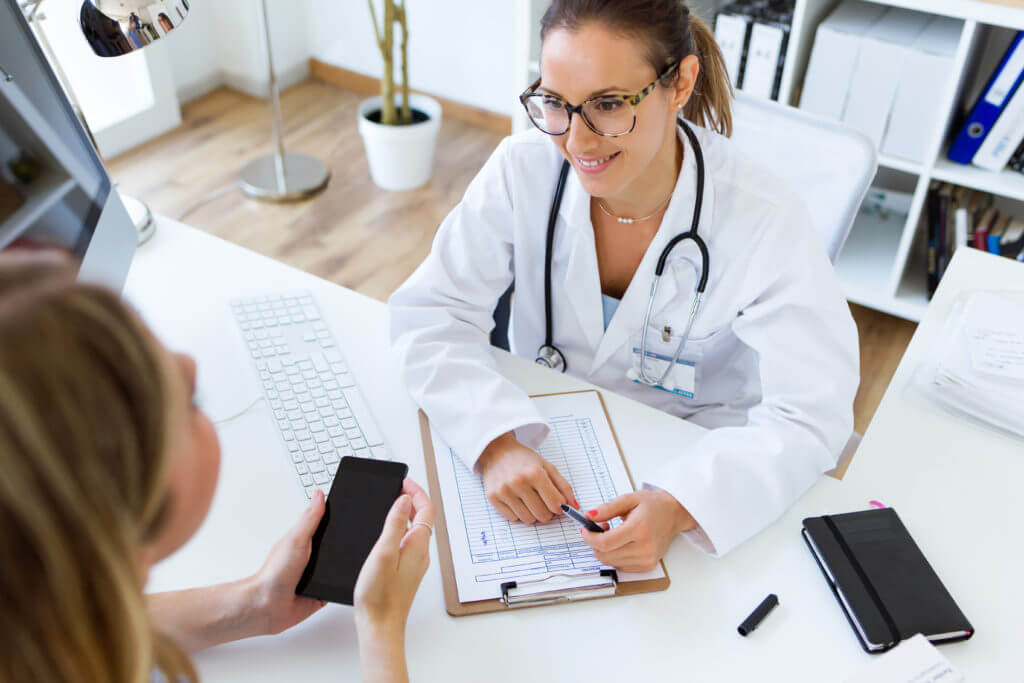 From declining reimbursement to collection problems, medical practices consistently face a daily ongoing financial battle to capture payments and become or remain financially healthy. With deductibles and coinsurance amounts continuously increasing, so has uncollected patient payments, leading to uncollected and bad debt. Today practices are at the liberty of payors to expedite claims reimbursement which is why the value of outstanding claims requires substantial attention.
Having the ability to properly track and limit accounts receivable days can determine a practice's success. No one has ever said they want to get paid slower but getting paid through government programs and insurance payers can take 4-6 weeks or more from the time you submit a claim until payments are received. Unfortunately, fixed and operational costs continue to increase, therefore a loss or delay of liquidity highlights the importance of a healthy revenue cycle management system. With the goal of providing the best quality care, A/R must be reduced to ensure that the value delivered to patients is paid appropriately. Thankfully, here are three steps your practice can implement to reduce A/R days and get back to focusing on what matters most.
One: Recognizing Current and Future Problems
The billing process acts as the financial heartbeat and can make or break a practice in many instances. And without the ability to quickly receive the appropriate reimbursements for treatment provided to patients, many providers may be faced with the reality of shutting down. Therefore, the first step in reducing A/R days is recognizing a financial problem or gap in the revenue cycle management (RCM). This starts with an awareness of financial constraints and an understanding of business expenses. Revenue may fluctuate, but business expenses such as rent, salaries, and equipment must regularly be paid. So, ask yourself, "does our practice receive quick income from claims payments to pay off expenses and yield a profit?"
Whether the answer is yes or no, it is beneficial to start predicting and developing the foresight to anticipate future potential issues as well. As your practice looks to expand, a delayed stream of revenue will only hinder growth and may ultimately cause a serious financial headache. Hence it is better to take a proactive approach and look to streamline RCM while focusing on what your practice can control.
Two: Transparency is Key
The main goal of healthcare RCM is to create a transparent process, getting your practice paid in full as quickly as possible. But without the proper visibility of metrics ensuring financial health, practices will as a result struggle to provide maximum service. A lack of transparent information regarding pending claims can make it virtually impossible to control and optimize your business. And while medical practices may be well-versed in patient care, financial transparency is a key driver of growth.
Revenue lost through the inability to identify paid and pending claims is inexcusable and should never prohibit your practice from attaining the desired outcome. Thankfully losing visibility of claims through the entirety of its lifecycle is an easy fix. And it starts with eliminating payer gaps, i.e., the time it takes to receive pending payments. By eliminating payer gaps, practices can focus on needs that matter most and invest in the business. But how does one eliminate payer gaps? This is achieved through the digitization of payer-provider transmissions, which brings us to the third step in reducing A/R days.
Three: Investing in Modern Technology
Investing in the right technology to innovate and streamline your RCM is central to operating a financially healthy enterprise. Yet, many practices fall behind the tech trends in payment processing and, as a result, struggle to make ends meet. This year and beyond, practices need to prioritize labor-saving ways to ensure oversight and control of their finances. To truly maximize revenue and reduce claim payment lag, those behind the technological curve must look to find resources to implement an all-inclusive platform with the sole purpose of improving the cash conversion cycle.
Today, practices can unleash the power of technology to maximize revenue and reduce A/R days all in a seamless and automated process. Providers can now receive funds the same day claims are submitted without changing their workflow, choose which claims to expedite, or simply auto fund all payers or just the ones that pay the slowest. Enhancing your financial profile by reducing days outstanding to zero has never been easier and it starts with Via by Aquina.
Via uses a propriety platform that gives medical practices the necessary tools and visibility of pending claims. Within the Via portal, the claim process is streamlined through an efficient and automated process providing complete transparency. With Via, you can accurately system your back-end processes, making sure you collect more today and allocate resources elsewhere tomorrow.
Via truly represents the modern way to manage reimbursements and cut out A/R days. So why not simplify the path of healthcare reimbursements.
We have partnered with Aquina to offer its Via solution; and as a friend of AdvancedMD, you and your practice are able to take advantage of a special opportunity.
Our partnership with Via lets you see patients today and get paid as soon as tomorrow. It's the fastest way to get paid we've ever encountered. Because it's so radically simple, with little to no change to your current claims submission process, I thought you'd like to learn about this opportunity with Via and get a free 90-day trial.