Online Physician Reputation Management
It's time to manage your online reputation…look how easy it is!
When was the last time you searched a review for that new restaurant, real estate agent, vehicle or retail location? It was probably today. Your patients are doing the same to you! Online reviews are now the foundation for a physician's reputation.
Gone are the days of soliciting patients, family, friends, and even office staff, to leave a positive Google review of your practice to boost your online rating.
It's now time to fix your rating by showing your patient's how much you're loved!
Gather patient feedback
The newest addition to the AdvancedPatient suite, physician reputation management surveys, automates the process of collecting Google business profile reviews. You can now build a positive online reputation using automated surveys to gather patient feedback not only for recent office visits but also telemedicine visits.
How it's done
Following the visit, patients receive a short survey via email or text message, according to their preference. When a positive score is given, AdvancedPatient invites the patient to post their positive feedback on your Google profile. Yep, it's that easy!
In the case of a negative score, a direct probing question is presented and the patient is invited to describe their recent experience. This voice-of-the-patient insight is posted privately on a dashboard in AdvancedPM and AdvancedEHR for you to easily facilitate resolution. Imagine what that will do to your online rating!
The AdvancedPatient online physician reputation management surveys make it easy for you to engage your patients, mitigate any negative reviews and improve your online reputation.
Additional important resources
Request a personalized demo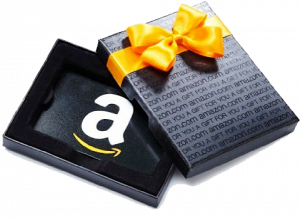 Get a $10 Amazon gift card with a personalized demo. Learn how easily you can build a positive online reputation: (800) 825-0224 or sales@advancedmd.com.